Student Wellbeing, incorporating social and emotional learning, is highly valued at IHM.
We believe that social, emotional and physical wellbeing are fundamental parts of a child's development and we support all students in their flourishing.
IHM uses a whole school approach to children's health and wellbeing. Our approach is inclusive of a Reception to Year 6 Social and Emotional Learning framework. As part of this, students are taught specific skills like self awareness, self management, social/relationship skills, resilience, coping skills, inclusion, positive thinking, flexible thinking, responsible decision making and appreciating diversity.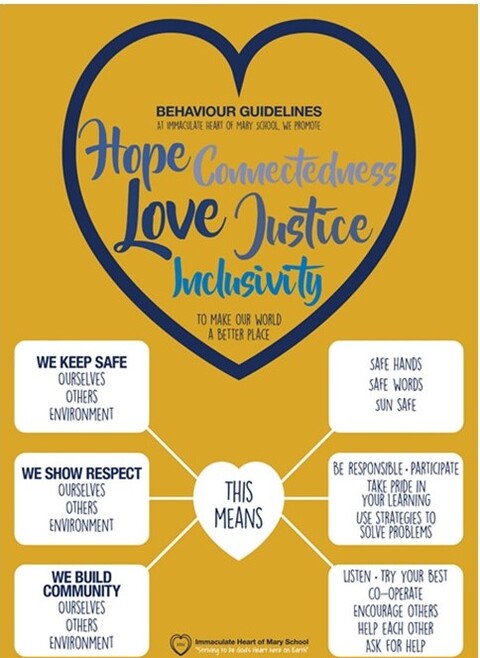 Personal Responsibility Guidelines
We keep safe, we show respect, we build community
Our guiding framework is one of restorative justice. It is a values based, collaborative approach to dealing with conflict. This allows a voice for all and an understanding about the harm caused. It focuses on restoring the dignity and wellbeing of those involved and places value on respect, honesty, humility, care and trust.
At IHM we promote an environment that encourages Love, Hope, Connectedness, Inclusivity and Justice.